SUNDARBAN HOTEL|SUNDARBAN HOTELS
SUNDARBANS ACCOMMODATION -- GOLDEN HEAD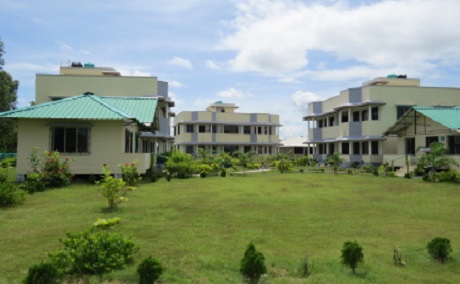 SUNDERBANS GOLDEN HEAD Deluxe Rooms
SUNDERBANS ACCOMMODATION:
The Sunderbans Golden Head resort is located on the Bally island of Sundarbans just near the "Duner Mukh'. Set amidst paddy fields, a big pond and the village of Bally on one side, this Sundarban resort gives one the opportunity to spend quality leisure time amidst the country side and explore the World's Largest mangrove forest and the Sunderban Delta.
It is a newly constructed Sundarban resort with modern facilities in Sunderbans. Golden Head Resort sundarban is among the best Sundarban Resort and a recluse from the madding crowd of the city life.
Sunderbans Golden Head Resort has:
03 Deluxe Blocks - 04 rooms in each block making a total of 12 Rooms.
Cottage Block - 02 Single Room Cottages
Each room offers a nice view overlooking either the well maintained garden or the Durgaduani and Gomor river.
Room Size : 22 ft X 18 ft
Washroom : 08 ft X 07 ft
Each and every room at Sunderbans Golden Head Resort is well furnished, maintained and decorated with an individualistic style and aura of luxury. So, Come, Enjoy the hospitality of INDIA BEACONS SOJOURN at the Sunderbans Golden Head.